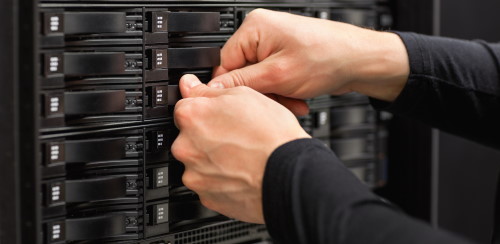 Computer Network & Data Solutions
An IT partner not provider. We have been working hard to enhance your customer service experience and to improve upon the manner in which your network helps you conduct business.
Technology is the number one budget item after human resources, yet it is the least understood.
Allow us to use our expertise to help you reduce your maintenance costs and increase the service quality and reliability of your IT infrastructure.
One of the major challenges in maintaining a computer network is trying to predict what will fail and when. With our proactive managed service solution, we can prevent many network failures from ever happening. By combining regular preventative maintenance and comprehensive real-time monitoring of your critical network and desktop devices, we ensure the reliability and stability of your IT assets.
The solution is so effective, our customers see almost immediate results. A regularly maintained network means fewer failures, yielding higher productivity and savings on support costs for you. At the same time, your exposure to security risks is dramatically lessened, and frustration from unstable IT resources almost vanishes. We allow our customers to focus on their core business functions by taking the worry out of owning a computer network.
---